Back to the planner
---
Eat This Much makes the perfect gift for anyone who wants to simplify their diet. Enter your email and the recipient's email, and we'll send you a receipt and the recipient a gift code.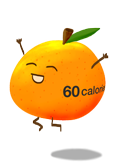 Winter Sale! -
20% off, ending soon!
Give your friends and loved ones a great start to the Holidays. Lock in the discount for the whole year with a 12 month code, now only $48 (20% off). Or, try it for the next quarter with a 3 month code for only $21.
---