Best meal planning software for personal trainers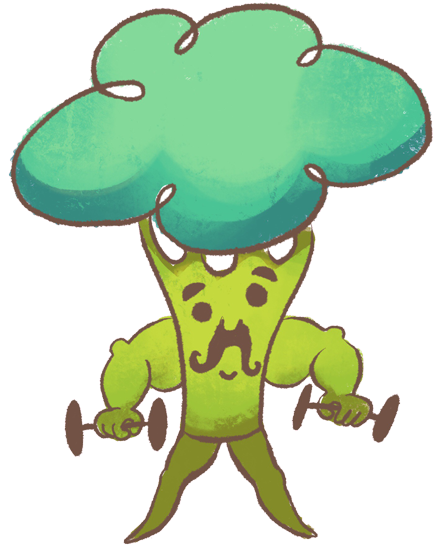 Meal planning software will help personal training clients achieve their physical fitness goals by simplifying meal planning, tracking macronutrients and personalizing meals, whether their goals are overall fitness increase, weight loss or muscle growth.
Personal training clients' dietary needs vary quite a bit.
Some popular client goal examples are:
They're trying to lose a lot of weight for a long-term lifestyle shift.
They're trying to shed a few pounds quickly before a wedding or beach vacation.
They're trying to train for their workplace's annual 3k or half-marathon.
Meal planning software can ensure clients get the right amount of calories and nutrition they need to achieve their specific fitness goals.
Your clients may already be tracking their food intake to keep a handle on the calories and nutrients they take in daily. Meal plan software can make ensuring clients get the right amount of calories and nutrition easier for them and you.
All meal plan software isn't created equal. It's important to find the right software that takes care of everything related to planning and tracking. You don't want to have to split your attention between multiple applications and accounts.
Benefits of Eat This Much's meal planning software:
Easily monitor calorie intake and track weight gain/loss
Robust client-management system to track nutrition goals for all clients
Set custom macronutrient goals for each client dependent on the type of training
Ready-made meal plans for a variety of dietary needs
Best meal planning software for fitness professionals
As a fitness professional, your focus may be on safe and effective exercise without much time spent on food.
Fitness professionals often don't work one-on-one with their clients, instead leading group sessions for activities such as yoga, Jazzercise, Zumba or spin classes.
Leading classes of dozens, multiple times a week doesn't allow for the same amount of hands-on time with each client, yet their nutrition goals are no less important.
For the fitness professional, it's important that clients show up to classes full of energy, and can recover with healthful, nutritionally balanced meals afterward, so that they'll look forward to next week's session and how good it makes them feel.
Eat This Much's meal planning software can build meal plans designed to achieve these goals, such as high-carb, low-fat meals to ensure long-lasting energy a couple of hours before an intense one-hour spin class, followed by a light snack afterward to replenish lost fluids and electrolytes.
If you don't already provide meal plans or food guidance, adding the service makes you more valuable. Combining diet and nutrition help with fitness coaching and education provides a complete package for your clients. They'll gain the skills and knowledge they need to get healthy and stay that way.
Clients can choose their preferred diet, whether it's vegetarian, vegan, low-sodium, low-calorie for weight loss or any other type of dietary need.
Instantly, a week's worth of meal plans will be ready to go. Forget spreadsheets or having to select each meal or recipe individually. Eat This Much's meal plan software generates meal plans based on customized diet choices and ingredient lists.
Benefits of Eat This Much's meal planning software:
Create meals and grocery lists for nutrient-rich foods that clients need for intense workout sessions
Create custom recipes based on traditional or spiritual needs, such as for yoga instructors
Create a value-added service with white-label branding to set you apart from competitors
Best meal planning software for boot camps
Boot camps are all about taking advantage of a limited timeframe to achieve quick results and spark significant lifestyle changes, often for many people at once.
This can often include supplying every meal for participants, controlling their calorie intake personally.
That doesn't mean it's as easy as serving every person the same food, however, as clients will have different nutritional and dietary needs depending on current fitness level, body weight and lifestyle choices.
Eat This Much can make meal planning for boot camps easier by letting instructors simplify tasks such as creating a week's worth of omnivore meals for seven people, vegetarian meals for four and paleo-friendly meals for two, then combining that into one overall shopping list.
Meal plan software for boot camps can make organizing information and meal tracking easier for you and the people attending. This is true whether it's a virtual boot camp or an in-person event.
Using meal plan software during a boot camp offers several benefits.
If the boot camp is an induction for clients, introducing them to comprehensive meal planning software can set them up for success. They'll be able to continue eating healthy well after the boot camp has ended.
If the boot camp is a separate event, meal planning software can provide convenience and consistency. The attendees will get the most out of their time by not having to worry about what to eat.
A fitness boot camp should show marked results, but poor food choices can derail even the best physical fitness plan. Keep your clients from sabotaging their progress with ready-made meal plans.
Make the experience easier for everyone with meal planning software that provides them with delicious and easy-to-make meals.
Quick recipes made from simple, inexpensive ingredients can fit into even the busiest lifestyle and work well for a boot camp. You can control the calories, protein, fat and carbohydrates to ensure your clients' dietary intake enhances their workouts. Guiding them with healthy meal plans can help them achieve the results they want.
Benefits of Eat This Much's meal planning software:
Create shopping lists for many people at once, categorized into subgroups, such as vegan, paleo, or low-sodium
Create notes for each client to track progress and offer custom advice
Automate creation of ready-made meals and make shopping and preparation easier
Best meal planning software for health coaches & nutritionists
Similar to personal trainers, health coaches also work with clients to achieve physical health goals, but their level of involvement often goes far beyond counting reps and correcting form.
Health coaches help their clients set goals, make lifestyle changes and find their own internal motivation for lasting change.
Health coaches are also concerned with their clients mental and social health, often with deep conversation and constructive feedback. A health coach would work closely with their client on developing the right meal plan, going over every aspect of it with them and may even help them shop at a grocery store to pick out ingredients, or with Eat This Much's online meal planner, have those groceries delivered.
The meal planner offers health coaches unparalleled ability to help hold their clients accountable and help them reach their goals.
For health coaches & nutritionists, the food clients eat is an important factor in their overall wellness, but without tracking and accountability, often the best nutrition advice can be hard to follow or just doesn't stick.
Meal planning software can help turn good advice into a concrete plan.
Health tips like "have fruit with your breakfast" and "add some healthy fats into your daily salad" can be easy to disregard.
A detailed meal plan, on the other hand, will get more attention. Giving clients vegetable-based recipes will go further than telling them to eat more greens.
Specific instructions will always be better than general advice.
Meal plans delivered with full-color photos and easy-to-follow instructions will "stick" better than advice or general guidelines, too. The more attractive the meal plans are, the more likely clients will take notice and try to follow them. Software that makes it easy to order healthy ingredients through grocery delivery gets clients even closer to their goals.
As a nutrition expert, you know that dietary advice is only as good as how carefully it's followed. Even when some people pay good money to consult with a nutritional professional, they don't always follow all the guidelines they're given.
You can make compliance more likely and easier for them to achieve by switching to tangible, step-by-step plans for your clients to follow.
Meal plan software for a nutritionist can help you go from urging your clients to eat a certain way to providing them with a plan.
The best meal plans will present you as a professional with your logo on top to keep your name in your clients' minds.
Whether your client needs a low-sodium diet to help prevent bloating or they need a diet to help them manage their weight, the right meal plan software makes it easy for you and the client in the following ways:
They'll be able to follow the plan you provide with only a few clicks.
The software should let you examine all the recipes, meals and weekly plans and then make any necessary changes.
It should generate a grocery list automatically but allow the user to remove anything they don't want and add extra items.
They should be able to easily transfer the list into their favorite grocery delivery app and get all their shopping done at once.
Making healthy eating easier should be the goal, so an automatic list and integration with the most popular grocery delivery apps will remove resistance. Here are some other ways to remove resistance:
Make grocery shopping simple: When it's easy to see what food you need and order it to be delivered, no one will put it off like they might if they had to create a list. There's also no need for your clients to spend time grocery shopping unless they enjoy it.
Make cooking meals simple: With the drudgery removed, selecting and acquiring healthy ingredients takes seconds and eliminates excuses and the urge to procrastinate. And when the meals delivered in the plans are simple to cook and delicious, another layer of resistance is gone.
Make ingredients cheap and easy to find: One of the biggest downsides of meal plans is that too often the ingredients are expensive and hard to find. Sometimes the recipes are too complex for the skill of the average home cook. Life's too busy for most people to spend hours in the kitchen every week whipping up new and intricate meals.
Make foods & recipes familiar: Familiar foods and recipe styles will help even the most reluctant client use and enjoy the meal plans you send them.
With Eat This Much, not only will you be able to track your clients' dietary intake, their weight and any other goals you've set, but you'll also be able to deliver attractive, branded meal plans.
These impressive plans feature full-color photos of the dishes, or you can send text-only or simplified plans for people who prefer those.
You'll be able to email the plans or send them via the app to their smartphones and manage your clients at a glance. When you want to monitor a client's progress, you can dip into their account to read your notes and any information they've provided.
Eat This Much Professional offers a 14-day free trial so you can see all the benefits the software has to offer. Try Eat This Much meal planning software today to discover how easy it is to deliver quality meal plans to your clients to help them achieve better health.
More benefits of Eat This Much's meal planning software:
Whitelabel branding that lets you put your logo on the meal plans and present a professional appearance to your clients
Intuitive, easy-to-use interface allows clients or health coaches to make changes and substitutions
Tracking of meals and grocery lists can improve accountability and help achieve long-term success
In summary
Whether you're a personal trainer, fitness instructor, boot camp leader, wellness coach, or nutritionist, the right meal planning software can help provide value and results for your clients. That will put you on track to grow your business faster than ever.
If you're ready for software that does everything other programs do and more, try Eat This Much meal planning software. You owe it to yourself and your clients to add this powerful app to your health and fitness toolbox. Thousands of ready-made meals and recipes are already collated into balanced, delicious and healthy meal plans you can send to your clients.
Upgrade your fitness and coaching brand now by using Eat This Much Professional, which offers:
A robust client management system that lets you see all your clients at a glance
The ability to look into each account and get an overview of a client's progress and challenges based on their entries and your notes
A simple interface that's intuitive and easy for you and your clients to use
Food intake, macronutrient and weight gain and loss tracking for each client that you can easily monitor
Ready-made meal plans for a variety of dietary needs
The ability for you to create recipes and meal plans, adjust the pre-made meal plans and customize them to any degree you see fit
Built-in automation for tasks like setting repeated meals
The ability for you to quickly opt-out of sending meal plans to any client and to make any changes you need
Automatic grocery-list generation to make it easier for your clients to follow the meal plans
The ability for you to incorporate things like leftovers into meal plans to fit people's real lives and the way they eat
Features like the ability to add and remove items from grocery lists and use them to order grocery delivery
Whitelabel branding that lets you put your logo on the meal plans and present a professional appearance to your clients
No matter what kind of dietary restrictions your clients have or what their food preferences are, Eat This Much has meal plans they'll enjoy. You can make changes to meals and plans, and your clients can make substitutions as needed, as well.
They'll get ready-to-go grocery lists so they don't have to waste time figuring out what to buy, and they can add food in their pantry to be sure they don't buy anything they already have. They can even plan which days they want to generate leftovers, and which meals they prefer, to save cooking time later.
Eat This Much integrates with Amazon Fresh and Instacart. Clients can take the grocery list generated for them and make any changes they need to and order grocery delivery. They don't have to trudge to the store or transfer the list to a document or spreadsheet to edit it before ordering. Every point of resistance to ordering healthy groceries has been removed to make it fast and easy.
Try Eat This Much Professional free for 14 days. You'll discover how the right meal plan software can make healthy eating easier for your clients while it makes client management easier for you.