Changing your diet with Eat This Much
Plan
Tell us your goals, preferences, and what foods to avoid
Find your favorite restaurant and prepackaged foods in our database, or upload your personal recipes
Make everything just right with detailed nutrition information that updates in real time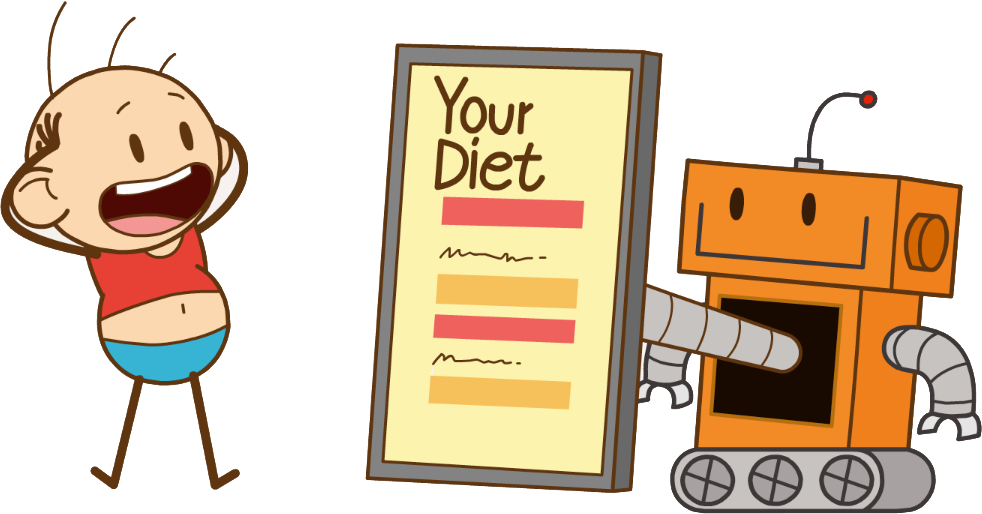 Prepare
Get a weekly email with your complete grocery list and cooking instructions
Check your grocery list for ingredients you prefer to substitute
Take your grocery list to the store, or get it delivered to start right away. Shop, cook, and eat on your own schedule.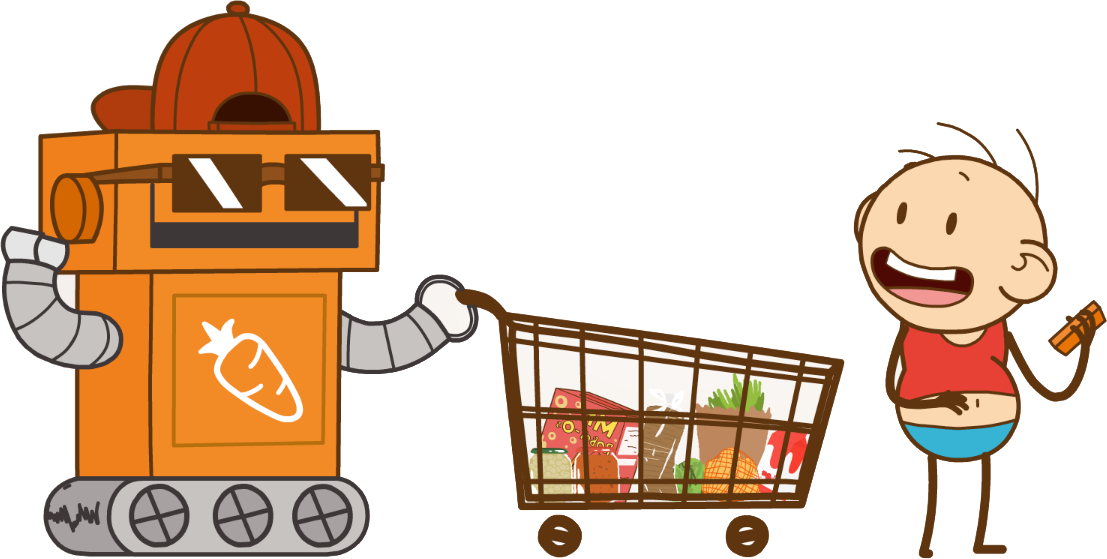 Progress
Update any changes to the plan, the rest is automatically tracked
Review detailed stats on your weight and nutrients
Adjust your plan and repeat!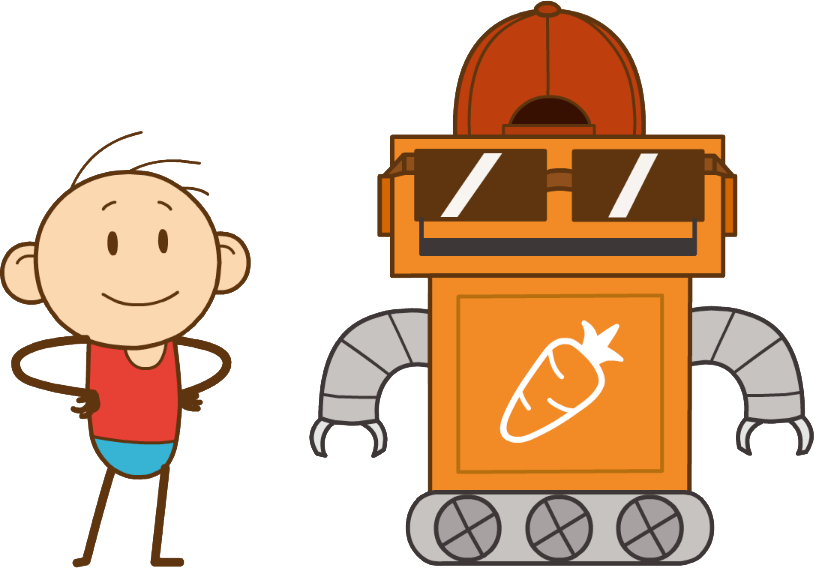 ---
---
"Will this really work?"
It works for our team and for hundreds of thousands of our other users around the world.
Although our tools are new, they're designed around well established principles - Instead of leaving dietary success at the mercy of willpower, planning ahead avoids all sorts of pitfalls entirely. Recent studies have shown comparable weight-loss between individuals given detailed meal plans and those provided with healthy ready-to-eat meals for free. (http://europepmc.org/abstract/med/8788323)
Curious about more of the science behind good nutrition and why calories matter? Check out our nutrition references page.
---
More than just a calorie tracker
We have searchable databases of nutrition information, and our platform is built for organizing and executing an effective, personalized meal plan.
Calorie trackers are great for analyzing your habits, but provide little to no guidance on what to do next. With Eat This Much, you can make the hard decisions on your own time and avoid the pitfalls of an uncertain future.
---
Get it delivered
You can 1-click export your grocery list to Instacart and have everything delivered in as little as one hour. Even if Eat This Much makes it easy to figure out what to eat, the time and energy it takes to go grocery shopping makes it easy to procrastinate. With grocery delivery, now there's one less reason to put off improving your diet.
Click here for more info on using our grocery delivery feature.
---
Tools for building the perfect...
Low carb and carb cycling diets
Intense physical activity of all kinds, but especially resistance training, can have a serious impact on daily energy expenditure. The growing popularity of carb-cycled and all the flavors of ketogenic dieting has resulted in some seriously complicated macro schemes. With the ability to set different nutrition targets for each day of the week, adjusting for a missed day is easy.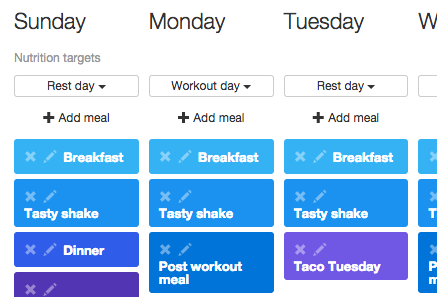 ---
Vegetarian diets
If you're a vegetarian, or you're just trying to add more green things into your diet, there are whole genres of nutrition advice that don't work for you. By setting up ingredient filters you can save time sifting through recipes or looking up substitutions for strict meal plans. This is also great for anyone with food intolerances (or looking to test for them).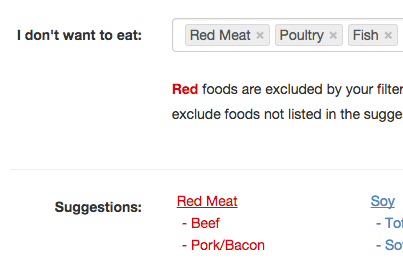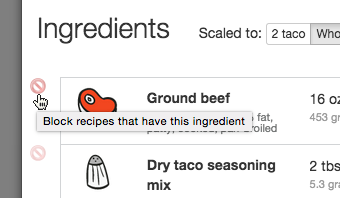 ---
Bodybuilding diets
Bodybuilders get picked on a lot for eating the same 3 or 4 things for months at a time, but the results speak for themselves. If you've got limited time (or cooking skills) setting up a recurring foods list allows for careful control over variety in your diet. This is great for rotating in new recipes without upending your entire routine.

---
Paleo diets
If cooking is your forte, and you've already got a well-stocked pantry, our grocery list and pantry systems make it easy to substitute ingredients you already have, and keep track of unused produce. Paleo dieters can attest that preservative-free foods do not make for pleasant surprises at the end of the month.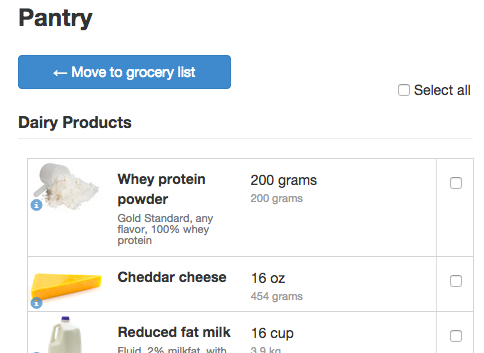 ---
---
In Effect, the intrinsically uncertain power of freedom has turned the human being into an animal destined not to contemplate eternal truths, but rather to grapple in ever-changing ways with ever-changing circumstances.